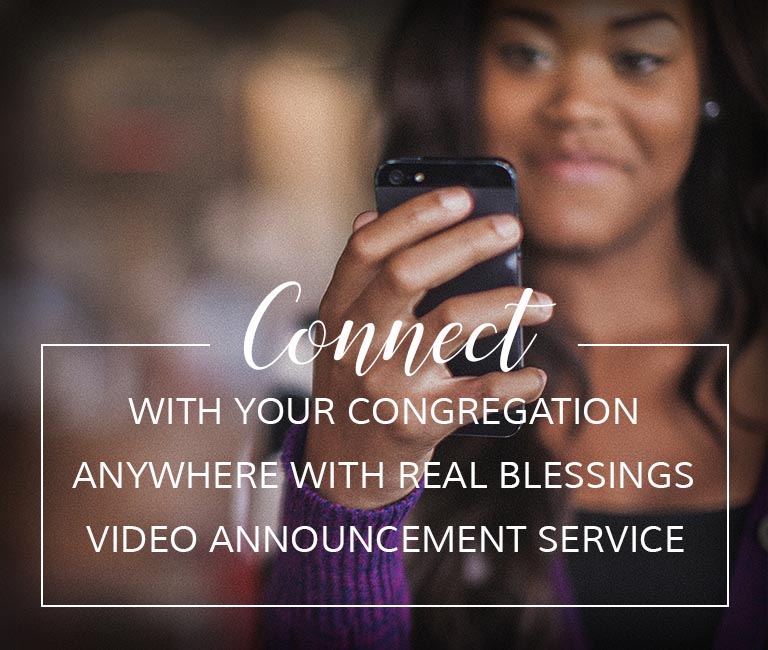 HOW DO CHURCHES USE VIDEO ANNOUNCEMENTS?

CHURCH SERVICES
Information & Fun Reminders – Video will increase your church participation, volunteers, giving, event attendance and community interaction.

SOCIAL MEDIA
Shareable Content – Videos In social media outlets will increase your exposure as your congregation shares your videos with their friends & family.

CHURCH WEBSITES
Encourage Website Visits – Website video will draw visitors for current news which will improve your Google statistics for visitors & time on site.

CHURCH EVENTS
Announce Ways to Connect – Church members & visitors at events will see other opportunities to participate in future activities.

SCREENS IN CHURCH AREAS
Instant Conversation Starter – Video shown in hallways, reception areas and foyers will start conversations about church activities.

EMAIL & NEWSLETTERS
Boost Engagement –  Newsletters with the word "video" in the subject line boost open rates by 19%, increase click through rates 65% & reduce unsubscribes 26%.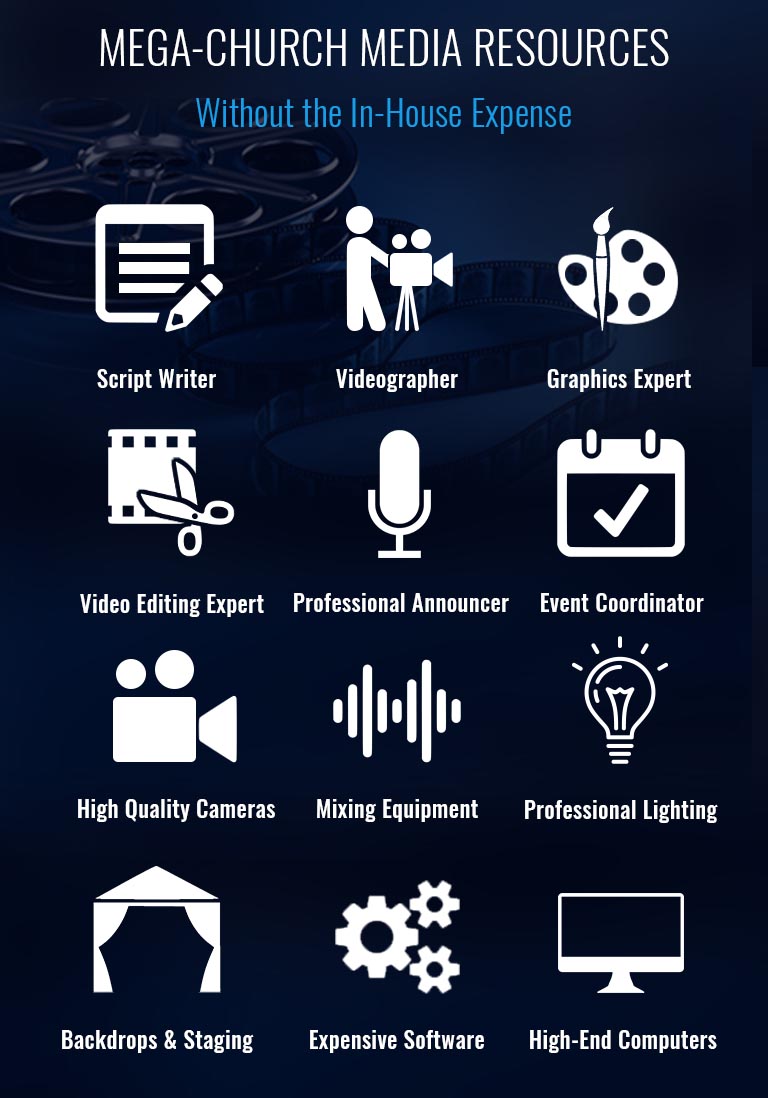 Frequently Asked Questions
Does our church have to sign a long-term contract?
No . . . Reel Blessings bills monthly, but you can cancel at any time. If you cancel mid-month, we will even prorate your bill.
What is the cost?
It depends on your chosen package options. Reel Blessings plans start at $99/week. If you are in the metro Atlanta Area, we offer a Gold Package to come onsite to video all your news and promos in one session for the entire month. Plus with the Gold service you can use your own announcers and a setting of your choice.
How does the process work?
Reel Blessings is like having your own church media center without the headaches and expense. Email us your announcements by Tuesday noon of each week. We will upload your video to the cloud so it is avaible for your Sunday services.
Can our church downgrade or upgrade our media package?
Of course!!! Reel Blessings will change your package or even develop a custom package for your media requirements.
Do you offer a guarantee?
Of course! Our work mainly comes from word of mouth, so we want you to share your incredible experience with Reel Blessings to other church friends. We guarantee that you will be delighted with your videos. We won't charge you for any video that doesn't meet your expectations.
How soon can our church start?
Is RIGHT NOW soon enough? LOL Submit your media requests and we will get started on them immediately!  We will stay in touch to make sure that you are thrilled with your completed video and proud to show your church announcements.
Church News Announcements
Script Writing Assistance
User Supplied Video Added
Standard Logo Flyout Exit

2 Promo Videos Per Month i